FREQUENTLY ASKED QUESTIONS
What is April Brews Day?
In case you are new to town, or haven't got out of the house much in the last 21 years, April Brews Day is a craft beer tasting event and fundraiser that is one of the first beer festivals (and definitely the best) of the Northwest! It is historically held at Depot Market Square, on the last Saturday of April. The pandemic brought us new surprises, so April Brews Day was postponed and reimagined as Max Higbee Center's Fall Crawl. This 3 week event allows you to still taste all the great beers, ciders, and mead offered locally, while keeping everyone safe. As the slogan goes, "Let it Rain Beer!"
So what is the Fall Crawl?
Max Higbee Center is excited to announce its new Fall Crawl event! We know you missed April Brews Day this year (we did too) so we are bringing the festivities and fun to Whatcom breweries, cideries and tap houses (who will host a few of our favorite out-of-town breweries). Please join us for this 3-week event that celebrates craft beer, cider, and community!
When is it?
Aug 28th- Sept 19th - you have 3 weeks to tour around Whatcom and Skagit breweries for tastings!
Where will it take place?
30+ Whatcom and Skagit breweries, cideries and tap houses listed below (map coming soon)
How does it work?
Take your Passport and visit each participating brewery, cidery and tap house to receive two tastings (approx 4 oz) of their two featured Fall Crawl beers or ciders and your personal Passport will be stamped by that brewery. Out of town breweries are featured at participating tap houses and local brewery partners.
What does my ticket get me?
VIP Passport Holders:
Tastings at ALL 30 (and counting!) breweries, cideries and tap houses!
A 32 ounce Fall Crawl growler at pick up and a fill at one of the designated VIP breweries/cideries.
Additional VIP Experiences such as tours, exclusive tastings and special events.
General Admission Ticket Holders:
Two 4 ounce tastings at 20 of the participating breweries, cideries and tap houses of your choice!
How do I pickup my passport?
Purchase Passports here

before pick up!

Pick up will be at the time designated on the Passport you purchase at the Herald Building parking lot (1133 North State Street).

You must be present, with ID, to pick up your Passport.

Each Passport will have the name of the purchaser (no sharing please!) on it.

We are encouraging drive through pick up to expedite the process:

Please enter the parking lot via the alley off East Maple

Directions:

From East Maple turn northeast into the alley just next to the Farmer's Market Building (look for the signs!)

And right into the parking lot!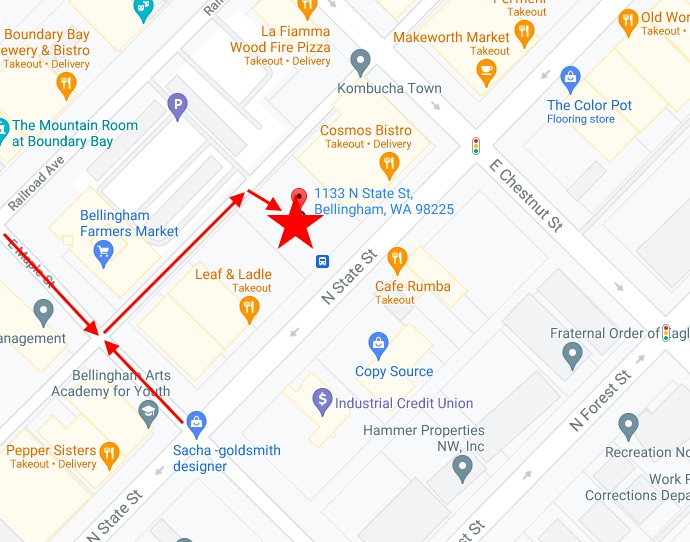 What is an accepted valid ID?
A current drivers license (expired licenses will not be accepted)
A valid passport
A military ID
For more event related questions, please contact us at aprilbrewsday@gmail.com .
What does this event benefit?
Great question! Fall Crawl benefits the Max Higbee Center, a recreation center that provides services for teens and adults with developmental disabilities. For more information, explore our website some more! Every single dollar you spend inside the event helps fund our programs- so be sure to raise a beer to the Max Higbee Center and know you're drinking for a good cause!